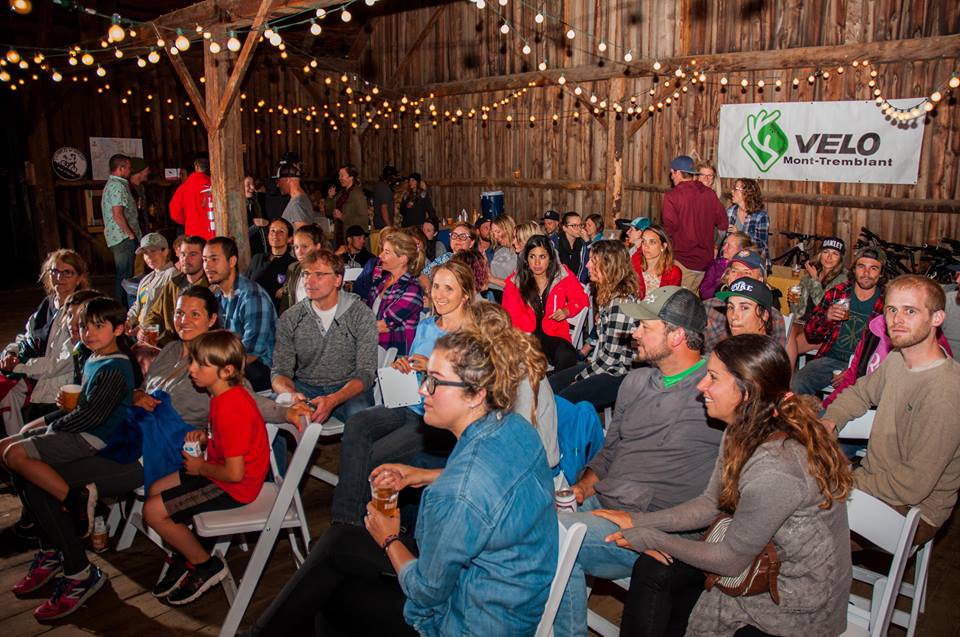 For a third edition, we organizes our projection of mountain bike films at Le Grand Lodge, from 8pm!
A great way to gather the community of "riders" and start our mountain bike camp Les Poules qui roulent.
2 bike films : NORTH OF NIGHTFALL and KILIMANJARO MOUNTAIN OF GREATNESS  + bike lovers + summer evening + outdoor setting = a perfect formula for a good time.
EVENT SCHEDULE
8:30 p.m. Doors opens
9 p.m. Screening
INFORMATION
»Free admission! Adults and children are welcome.
»BEER BORÉALE, juice and water also available.
»Few chairs available on site. Provide a blanket for optimal comfort.
»The projection will take place even if it rains, because we will be installed in the barn.
»Please park in the space provided, in front of the Lodge.
In collaboration with: