Take a kid mountain biking presented by L&P Apparel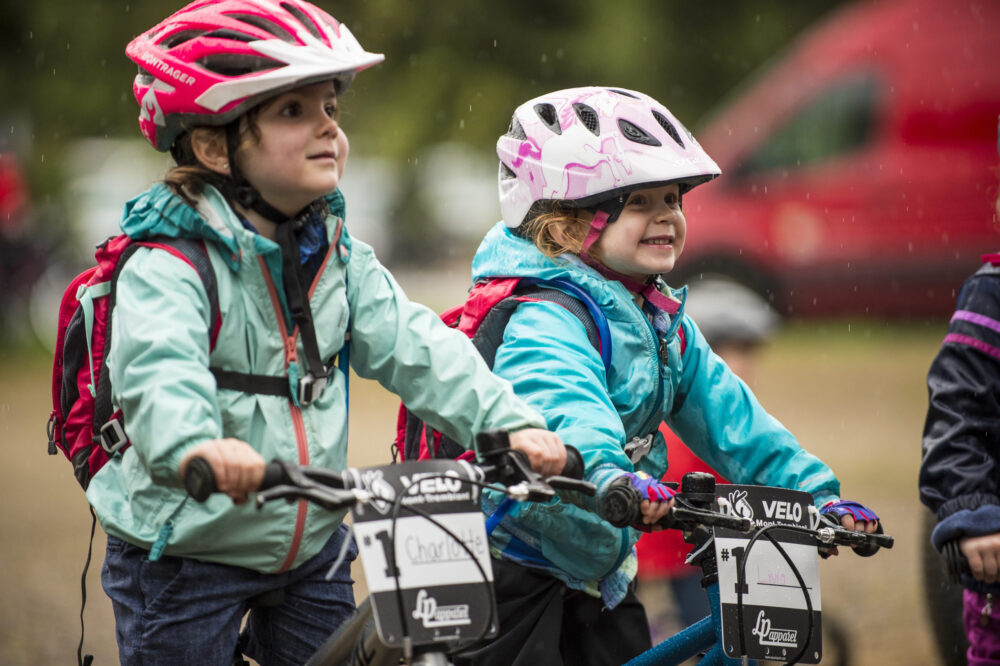 A must for kids and teens!
Our Take a kid mountain biking day starts off with a morning of workshops in the form of games, with instructors, for children 2 to 7 years old. In the afternoon, certified instructors will lead children 8 to 16 years old on mountain bike workshops in the trails. This day aims to introduce children to the basics of mountain biking, make them comfortable on the trails, improve certain techniques and inspire them to be active while having fun in a safe environment.
Same fun event you know and love, all the while respecting public safety measures, in the enchanting Domaine Saint-Bernard.
Prices (taxes not included)
2-7 years VMT Member: $ 15
2-7 years Non-member: $ 20
8-13years old VMT Member: $ 20
8-13 years old  Non-member: $ 25
Adult dinner: $ 10
Registration include a beautiful cap from L&P Apparel, a lunch box from Seb l'Artisan Culinaire with turkey wrap, salad and an healty dessert. Tickets will be on sale October 3th, 6p.m.
Places are limitated at 200 kids. No registration on site, you have to reserve your spot online before October 2th. No refound after September 24th.