How to plan your bike ride?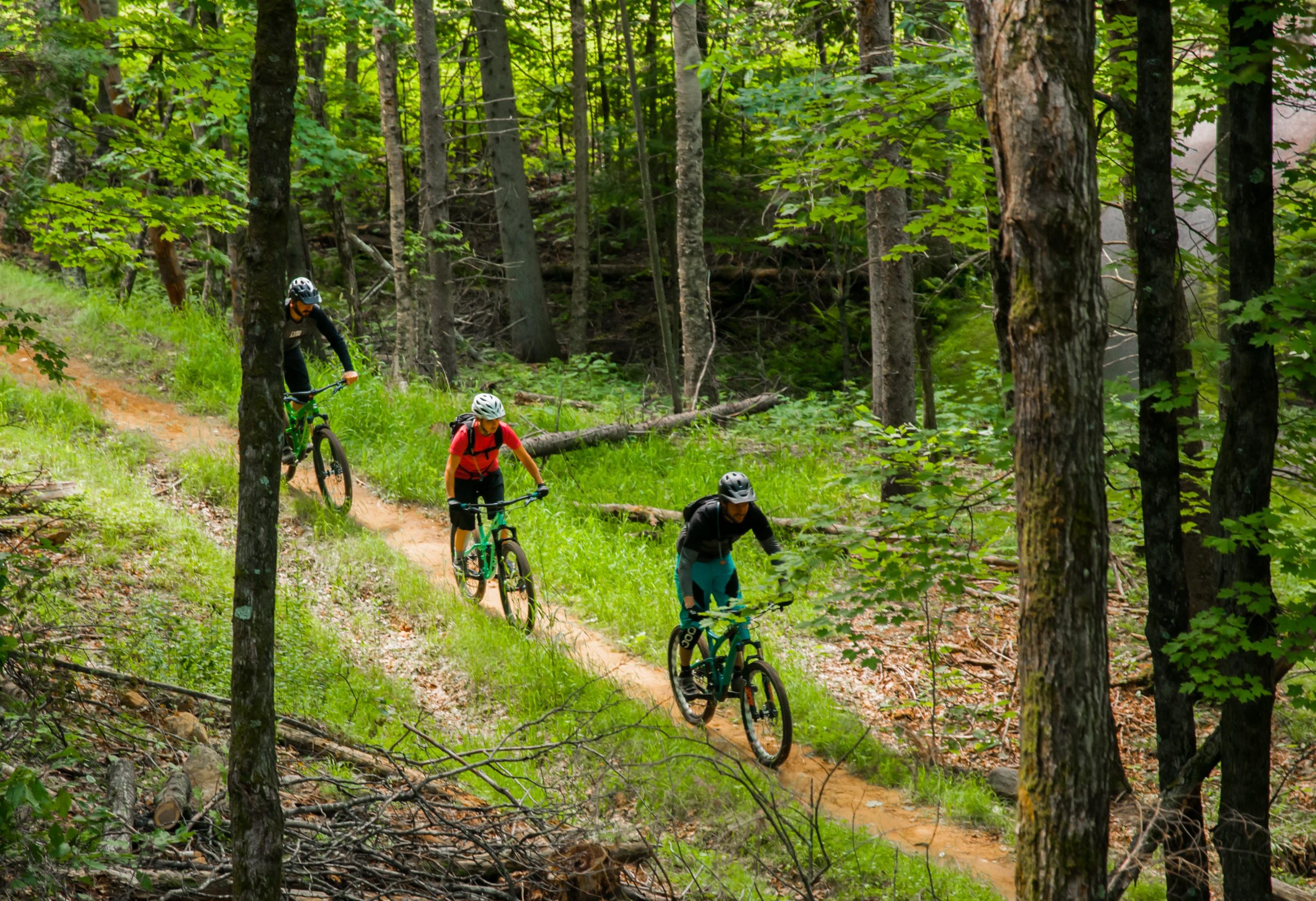 How to achieve the experience you want? Given the fact that it's not pleasant to find yourself on a trail that is not what you expected, there are a number of factors to consider when planning your rides.
Obviously, you make sure you have water, a map, a bike in good condition and, if you know how to use them, an inner tube, a pump and some spoons. It's usually a good idea, as well, to choose the trails you'll ride depending on how much time you have and your level of capability.
What is often forgotten, or not done when the network of trails we'll use is unfamiliar, is to plan bearing in mind the weather of recent weeks and of the day itself. More and more people are aware that it's better not to ride when the trails are wet, to keep them in good shape. However, some trails allow us to ride sooner after rainfall than others without worrying about making conditions worse.
Some advice to help you make the most of trails
Construction or repair work can result in trail closures; check the trail report before your arrival.
On hot, sunny days, use shady trails along the rivers, like La Lynx or La Diable. Taking a short break and soaking your feet in the water is refreshing. Avoid places without much shade, like the Critérium and the Jim Minty.
Following rain, choose trails like Deer Mountain, Jazz, the Diable, Ecureuil and Chouette, which drain well. This will reduce your impact. Avoid the Gorge, Geai Bleu and Sciotte, where some sections are more at risk.
Lastly, in spite of everything, we sometimes run into mud. In contrast to what many believe, it's often better to ride through it instead of going around it. Bypassing the muddy sections causes erosion and widens the trails unnecessarily.
Write to us when in doubt or if you want more specific information on the state of the trails. It's always a pleasure to plan well!
As seen in the Tremblant Express journal.
https://www.velomonttremblant.com/wp-content/uploads/2017/09/PMP_6482-scaled.jpg
1753
2560
andrea latour
https://www.velomonttremblant.com/wp-content/uploads/2020/10/logo-vmt-horiz.svg
andrea latour
2023-04-08 15:14:10
2023-04-19 08:24:44
How to plan your bike ride?