Which size of tire for which person?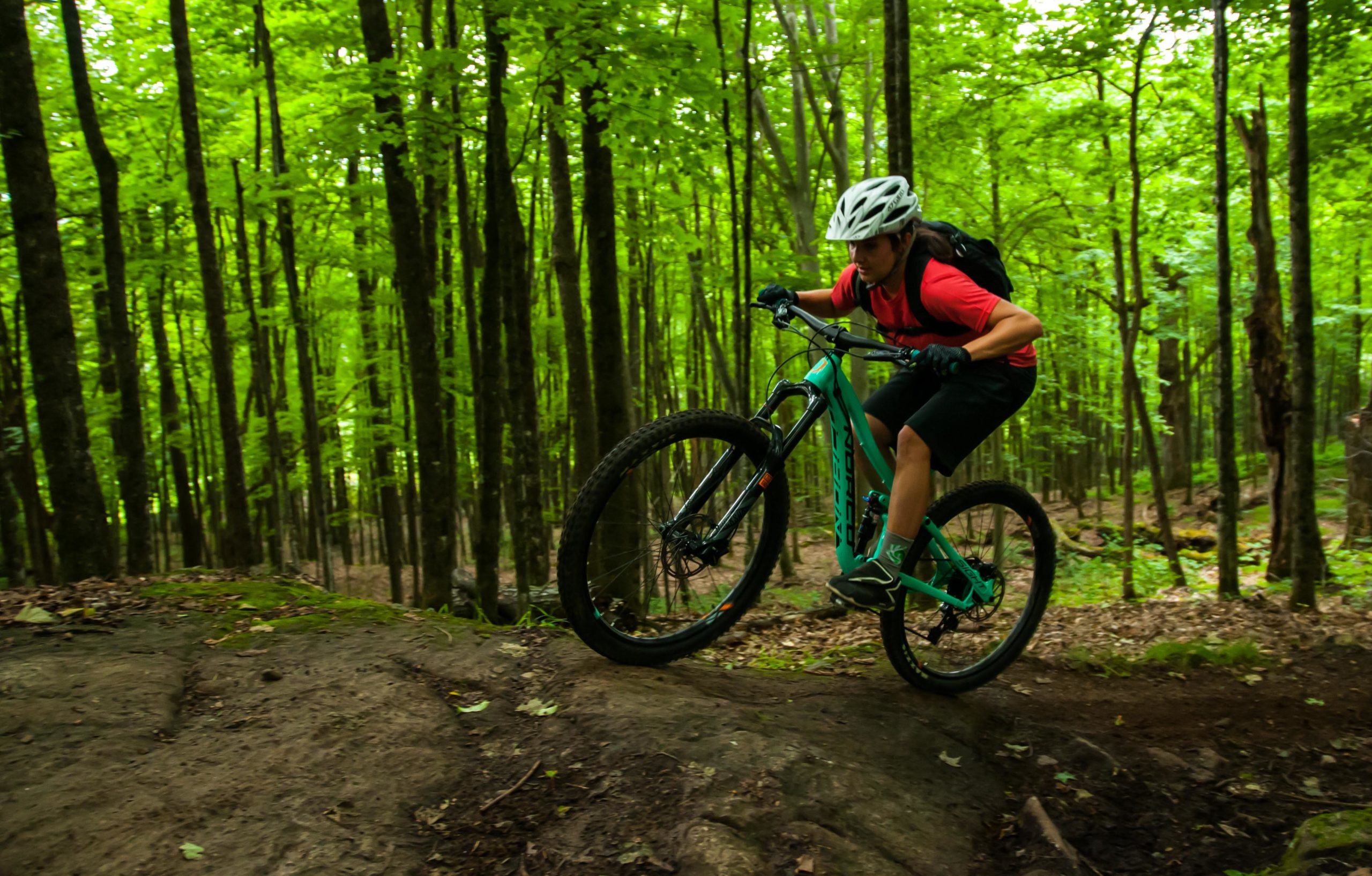 When it's time to change your bike, it's not always easy to find your way through all the new formats and standards that have appeared in recent years. But fear not: your bicycle is not suddenly obsolete, less quick or less good simply because of the size of your wheels. Terrain and technology have changed a lot in the past few years and it's not surprising that bicycles are following suit.
Some people will tell you that the place where you ride should be considered. Unless you always ride on the same kind of terrain, each tire has its strengths and weaknesses. There are a few basic principles, of course, but first and foremost it's a matter of personal preference and the feeling you want.
Diameter of 27.5 inches (2.1 to 2.6 inches in width)
This lively, reactive bicycle will meet the needs of those who ride aggressively both uphill and down. It generates momentum well and responds rapidly. As a result, it can give you those few hundredths of a second that can help in critical situations. It is easier to manoeuvre in the curves, but is much more affected by rocks and roots.
Diameter of 29 inches (2.1 to 2.6 inches in width)
Riders used to 27.5-inch-diameter wheels could feel they're on a too-big bike, but of course, the geometry is adapted as a result. Because the wheels hit obstacles more gently and the bike loses less speed, it's easier to manoeuvre. It provides better traction because the ground contact surface is larger. On flat ground and if speed is an issue, it provides an advantage.
The "Fatty" or 25.5-plus inches (2.8 to 3.0 inches in width)
Its major characteristic is that the tires are wider, but not as wide as those of a fatbike (3.5 to 5.5 inches in width). With its greater volume of air, it allows the user to ride with lower tire pressure (16 to 22 psi), which makes it very comfortable and provides even more traction than the 29-inch. It also inspires confidence because it rolls over obstacles better. Beginners would undoubtedly prefer it. Some tests have even shown that in spite of its larger ground contact surface, it's faster than a traditional 27.5-inch and even than a 29-inch in some conditions.
As seen in Tremblant Express journal, April 2018.
https://www.velomonttremblant.com/wp-content/uploads/2018/04/PMP_6344-scaled.jpg
1634
2560
Vélo Mont-Tremblant
https://www.velomonttremblant.com/wp-content/uploads/2020/10/logo-vmt-horiz.svg
Vélo Mont-Tremblant
2022-04-15 09:06:06
2022-04-23 18:51:27
Which size of tire for which person?